The MarTech Conference is in Boston starting Monday evening. (If you want a free Expo pass, you can get it here — courtesy of Sales & Marketing Innovators — and please come to the expert panel at 7pm Tuesday on How Sales and Marketing Strategies Work Together to Drive Revenue. This also is free – you need the Expo pass to get in – and run by SAMI.)
Since I'm registered for the Expo pass my name and address was given to exhibitors. (That's very useful for the exhibitors; unfortunately not all conferences do this. Getting email addresses is even better.)
About a week before the conference I received this direct mail postcard from one of the exhibitors, promoting their "hyper-personalized at scale" offline to online technology, as part of a cross-channel campaign.
The card included a code to insert on their website to see a video.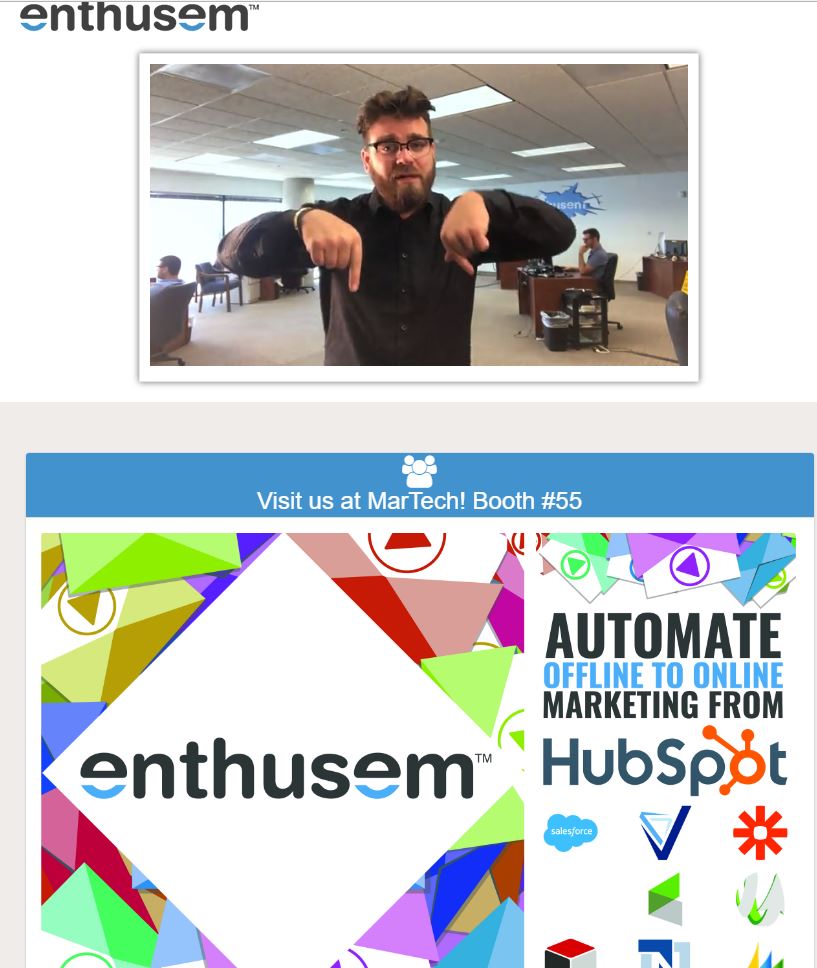 The postcard, web page and video encourage the recipient to come by their booth at the conference (does anyone really use booth numbers when going around exhibit halls?).
So it's combining direct mail, web and a physical event. In this case the card was  personalized with my name on the badge image, and first name in the message; the video was not personalized. Using personalized URLs (PURLs) the campaign and video could have been more personalized. They also missed two other opportunities:
The only call to action was to come to their booth at the conference but, having gotten me to their website, they could have engaged me with onsite ways to find out more about their service immediately. The conversion site for putting in the postcard code was off of their main site and clicking on the logo on the upper left corner of the page did nothing; only clicking on a logo at the bottom of the page where few people would see it took me to their main site.
Again, having gotten me to their site, they failed to target me for remarketing.
It's a good example of variable data printing, though.
So… IMHO, sorry, a swing and a miss.